Sagitta, the specialist in optics
Safety glasses from Sagitta currently protect eyes of thousands employees in many multinational companies. Real value of our solutions is based on the specialization in optics and many years of experience in lenses production.
In the production process, we consider unconventional requirements for uncompromising sharp vision in various production environments and working positions. Individual optical demands are integrated into high quality lens materials that fulfill strong safety requirements and norms.
Technologies & Know how
The precision of our certificated products is backed by modern technology for FreeForm optical design processing. Hi quality imaging and the lifespan of individually produced lenses are emphasized by special surface finishing.
Our know how is also multiplied by the fact that Sagitta has been for more then two decades one of the major supplier of eyewear, lenses, magnifiers and optics and optometry courses to optics in Czech and Slovak Republic.
Tailored solutions
Good selection and production of safety glasses is preceded by expert analysis of working environment and requirements in regards with physiological and anatomic structure of visual apparatus of each individual. A comfortable and non-disruptive use of the device depends on correct ergonomics evaluation. Perfect sharp vision is achieved by complete optometric examination and centration by the specialists, considering working environment.
For correct selection of safety glasses, it is necessary to consider many factors, i.e. lighting, viewing axis, humidity, temperature changes, distance fixation, working positions, face shape, objective and subjective refractory examination, respect of parallel correction, lifestyle habits and spatial communication.
Dioptric safety glasses
Through qualified selection of lenses and their surface finishing, we can correct visual deficiencies that result in blurred vision, image deformation, burning and tearing of eyes. Refractive defects are corrected with tailor made lenses, integrated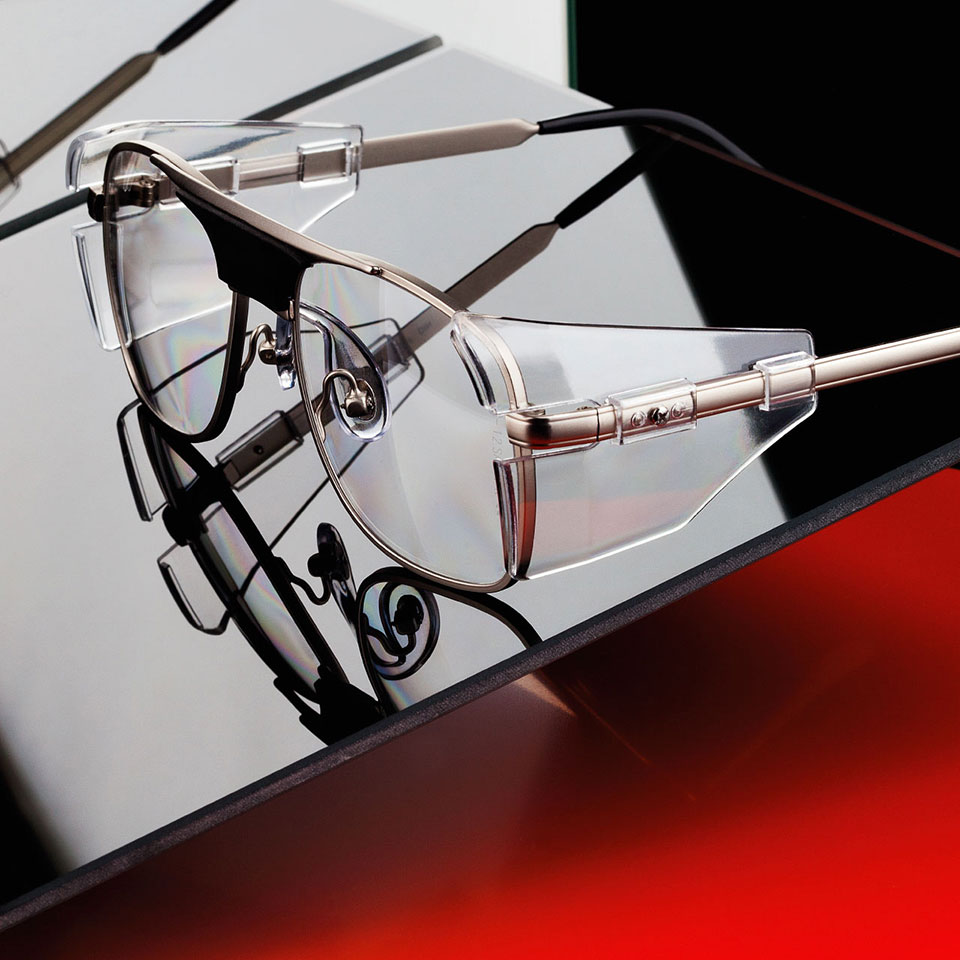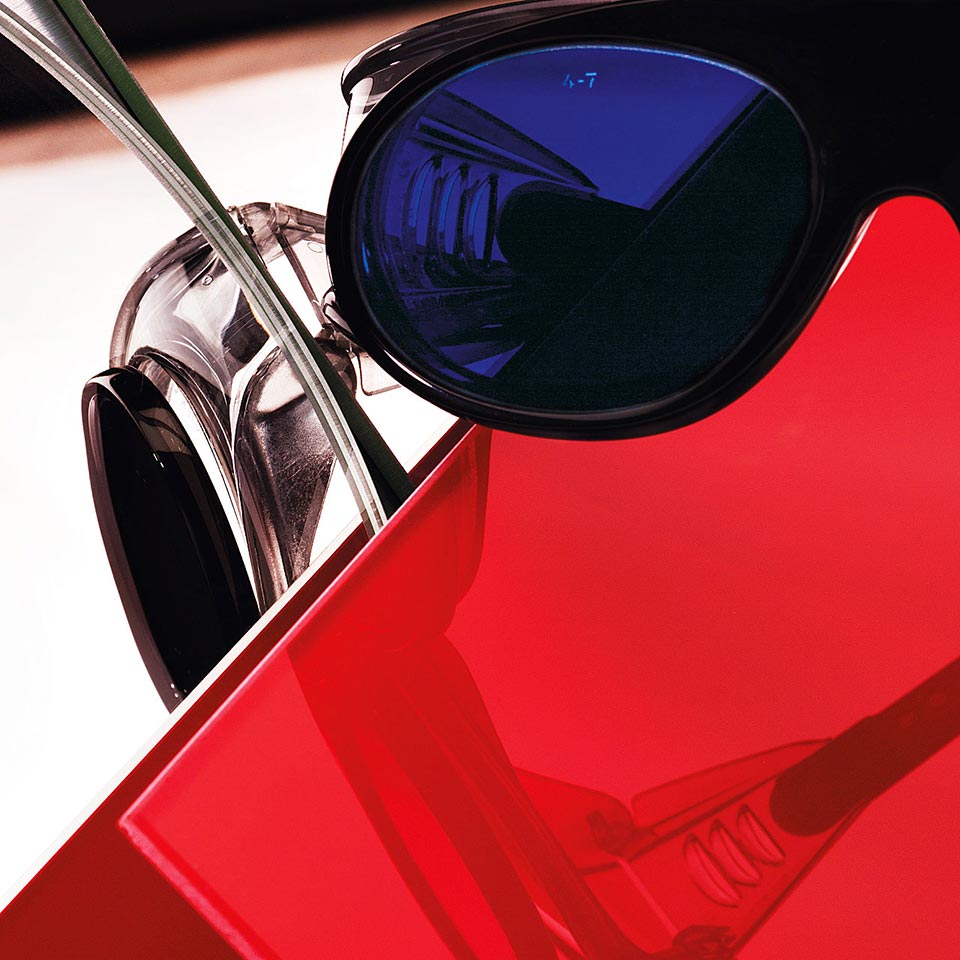 Special Safety Eyewear
Threats in the form of natural and synthetic optical radiations can damage eye functions, even in case of very low exposure. Long-term presence in risky environment results in faster degeneration of intra-eye tissues. We can reduce the risk of vision degeneration by proper choice of safety glasses. Technologies producing radiations potentially hazardous for eye vision are i.e.: UV radiators, LED lights, glass furnaces, melting furnaces, halogen lamps, infrared radiators, display units, etc.
Plano safety glasses
Safety glasses provide active protection against physical damage of vision. We suggest the use of plano safety glasses based on working environment and individual ergonomic requirements, which leads to fast adaptation and comfort. Bright, undistorted image, smooth wear without disturbing feelings, means passive worker protection, thanks to greater concentration on work itself and more flexible spatial orientation.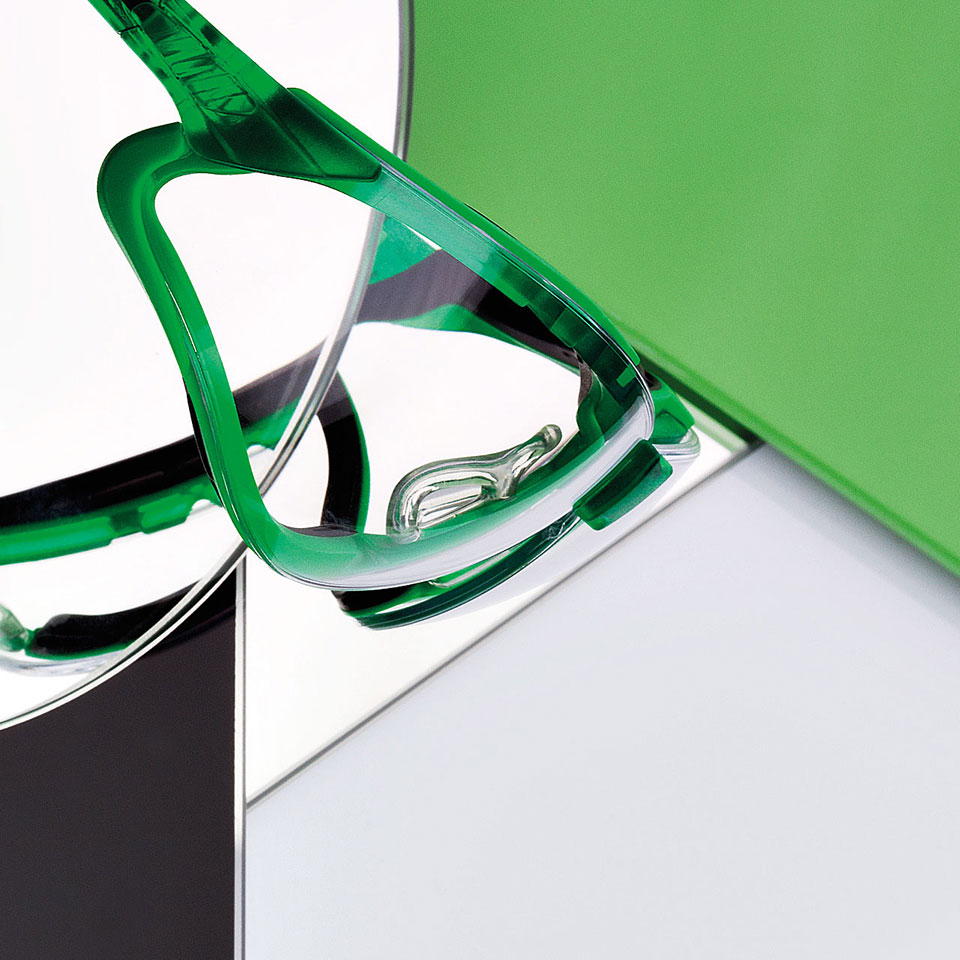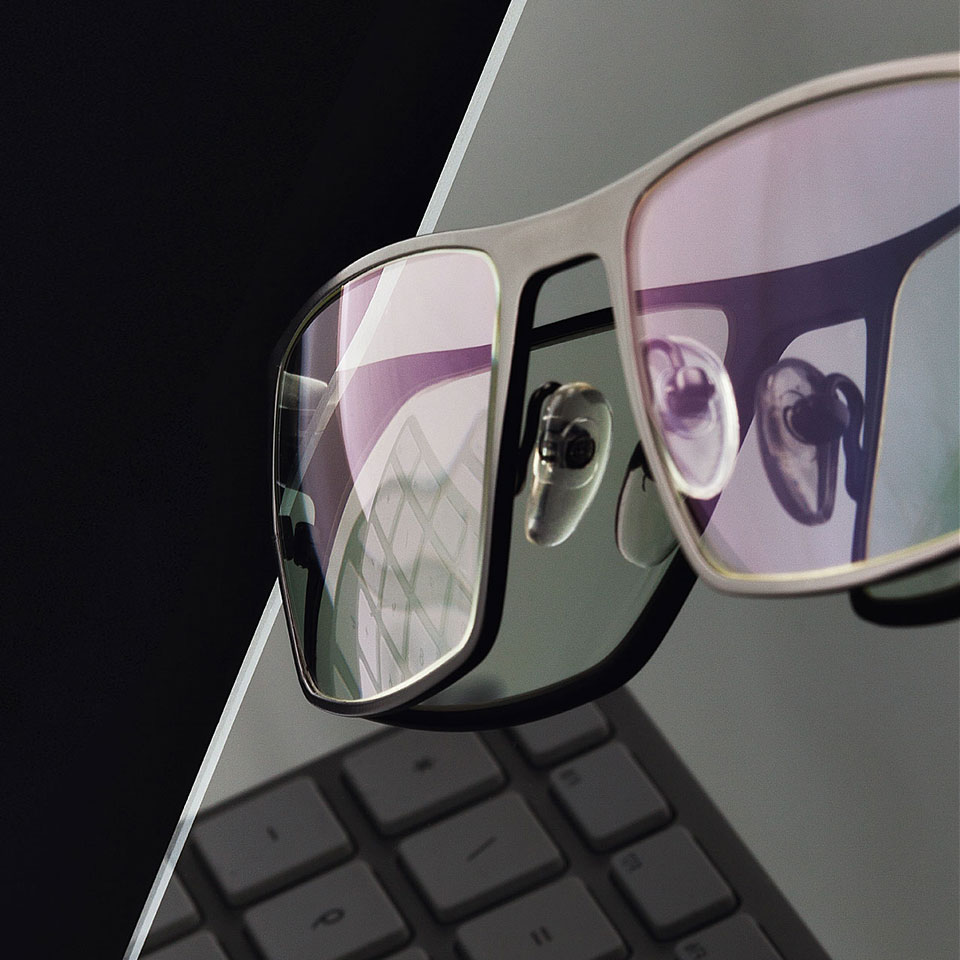 Display units
Long lasting stiff seating in deformed position, long focus on back lighted monitor, are both beyond natural structure of human organism, which has been forming for millions of years in natural conditions. Consequences are chronic damage of musculoskeletal system and visual apparatus which more and more affect younger workers. By accurate combination of lenses with integrated filter and modern glasses' frame we prevent negative health impacts when working with display units.
ULTRA CLEANER
Professional care system for your glasses focused on disinfection, anti-fog and cleaning. The cleaning station contains solutions with different effects which allows them to be used simultaneously according to the nature of the working environment or social situation. A comprehensive solution in the form of a cleaning station offers flexible fulfilment of requirements for cleanliness, hygiene and simple operator management.